Today managing your licenses with Cloudsmith has become incredibly simple.
Now, with the help of our License Compliance UI, not only can you update the license associated with a package without needing to modify a package, plus you can also view statistics of how your overall licenses appear across all packages within a repository. Don't believe me? Have a look at the screenshot below: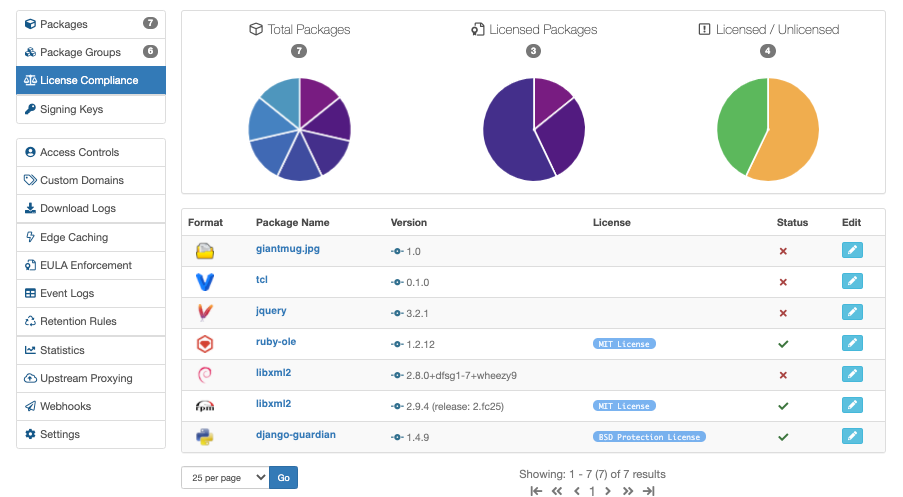 From the overview section, we can see the breakdown of total packages by format, types of licenses used across all packages in the repository, and the number of unlicensed packages in the repository.
In this example, we want all our licenses to be uploaded with the MIT License; however, several packages are missing licenses, and one package has uploaded with the wrong license. Let's open the edit view for the django-guardian package and update it to use a MIT License.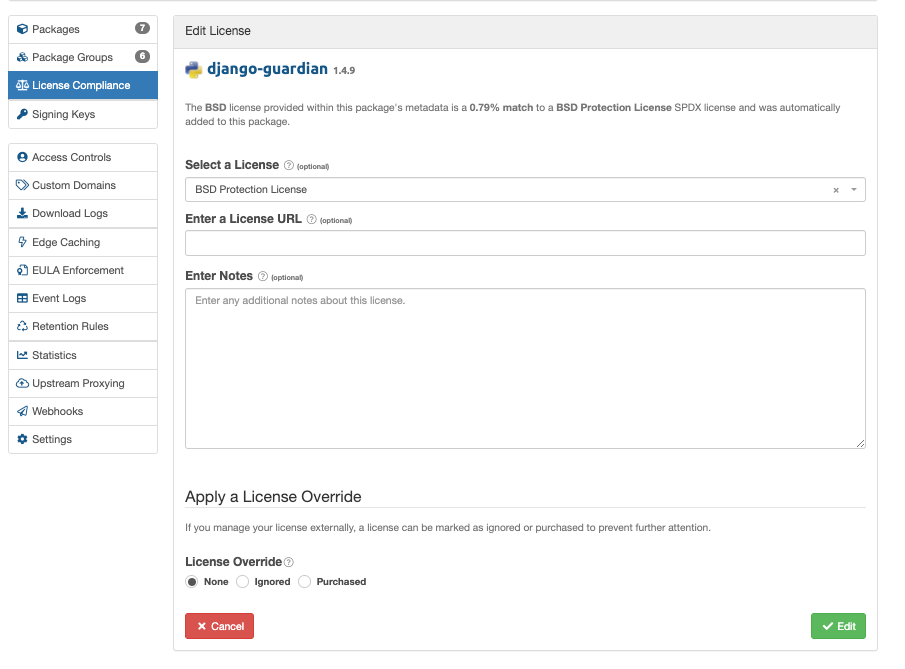 At Cloudsmith, we endeavor to match the license defined within a package's metadata as accurately as possible. For example, the BSD license defined within this package's metadata is checked against a valid SPDX license.
The SPDX License List is a list of commonly found licenses and exceptions used in free and open source and other collaborative software or documentation. The purpose of the SPDX License List is to enable easy and efficient identification of such licenses and exceptions in an SPDX document, in source files or elsewhere. The SPDX License List includes a standardized short identifier, full name, vetted license text including matching guidelines markup as appropriate, and a canonical permanent URL for each license and exception.
Anytime Cloudsmith matches a license automatically, we will always provide a description of what the license was defined as within the package's metadata, our confidence of how accurate the match is, and the new license that has been applied. You can find the following description on the edit page for any license that has been automatically applied:

> The BSD license provided within this package's metadata is a 0.79% match to a BSD Protection License SPDX license and was automatically added to this package.
Anytime the match is not accurate to a high percentage, or the license is not supplied, we leave the license empty for you to decide how you want to resolve it.
To change this license or add a new one, select a new license from the autocomplete/dropdown and click the Edit button to save this change.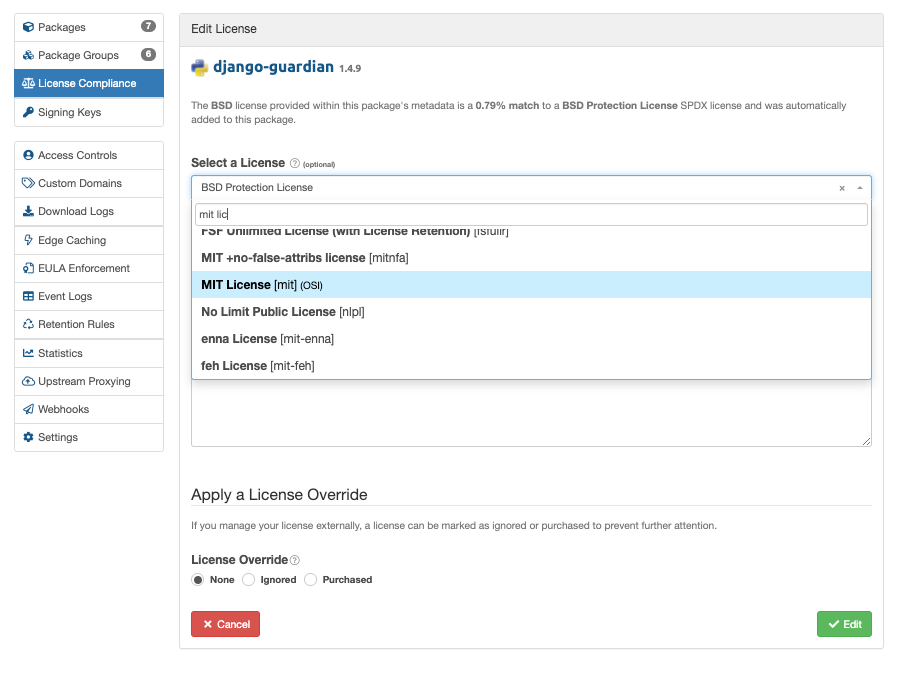 Once all the packages within a repository have been updated with a license, the overview provides an easy way to confirm all packages are using the same license and all packages are licensed.