Cloudsmith is proud to present its inaugural conference for DevOps professionals and engineering leaders, Unpacked. This event will take place online on Tuesday, June 20, 2023 starting at 9 AM PT and will provide attendees with valuable insights into securing and scaling software delivery.
Unpacked will be attended by industry leaders from across the globe, who will gather to discuss topics such as software distribution at scale, securing open source dependencies, and reducing complexity and cost. The conference is designed to provide attendees with valuable information and tools for optimizing their software delivery pipelines.
"As our world grows more connected through software, it's essential to prioritize secure and efficient delivery," shared Lee Skillen, Co-Founder and CTO of Cloudsmith. "At Unpacked, attendees will enjoy the opportunity to learn from distinguished industry leaders, exchange insightful experiences, and gather practical knowledge to elevate their software delivery pipelines to new levels of effectiveness."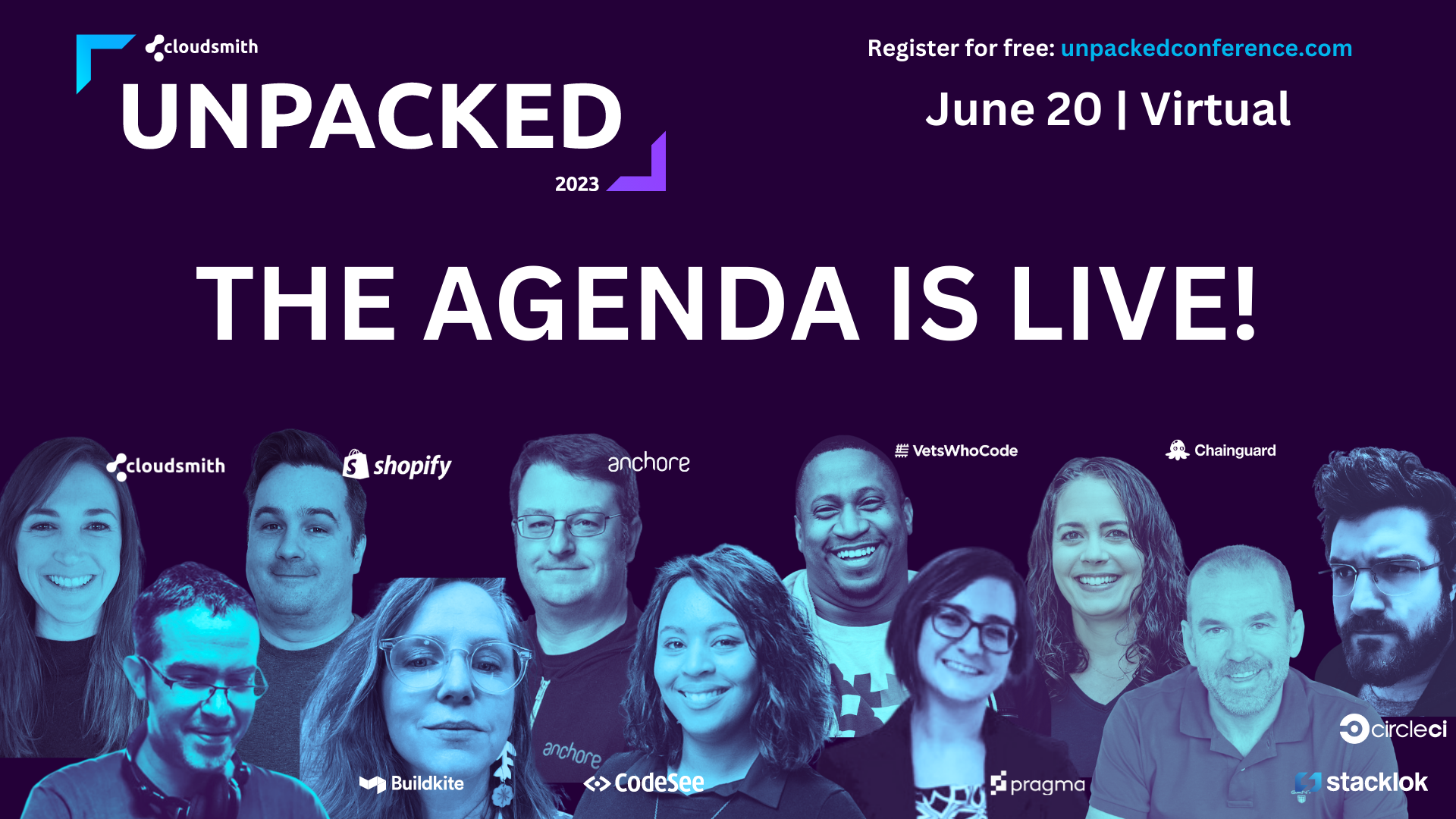 Unpacked speakers include:
Josh Bressers, VP of Security, Anchore
Luke Hinds, Distinguished Engineer, Red Hat (Formerly)
Mel Kaufuss, Developer Advocate, Buildkite
Shanea Leven, Founder and CEO of CodeSee
Tamara Miner, Principal Strategy Consultant, Pragma Platform (former VP Engineering, disguise Technologies)
Peter Wagner, Staff Infrastructure Security Developer, Shopify
The conference will be hosted by Cloudsmith's Co-Founder and CEO, Alan Carson. More speaker announcements to follow.
In addition to sessions presented by industry thought leaders, Unpacked will also include virtual networking opportunities, a virtual expo, and a chance for attendees to win prizes.

Unpacked is presented by Cloudsmith with support from community sponsors Chainguard, CircleCi, CodeSee, LinearB, Namespace Labs, Roadie, and Spacelift. The conference is free to attend and free to sponsor. More information and registration details can be found at www.unpackedconference.com.

About Cloudsmith
At Cloudsmith, our mission is to evolve the cloud-native supply chain, making it simple for developers to secure their software delivery at scale through universal artifact management. With Cloudsmith, you can manage 28+ package formats from a single, cloud-native repository giving you visibility into you and your team's software supply chain.

Contact: Hillary Foster, Global Events and Sponsorships Lead, Cloudsmith hfoster@cloudsmith.com | events@cloudsmith.com