The Cloudsmith Team is headed to ExCel London for DevOps Live/The London Techshow, March 8-9, 2023. Stop by the Cloudsmith booth (C677) in the DevOps Live section of the expo hall to speak with our universal artifact management experts and pick up some awesome swag.
About Cloudsmith: A single source of truth for software artifacts has never been more vital to supply chains. Engineers need trust, provenance and a secure source for end-to-end software delivery, from build through to production. At Cloudsmith, our mission is to evolve the cloud native supply chain, making it simple for the developer community to secure their software delivery at scale through universal, cloud native, artifact repositories.
DON'T MISS OUR SESSION! Why More Organisations Are Automating DevOps Processes: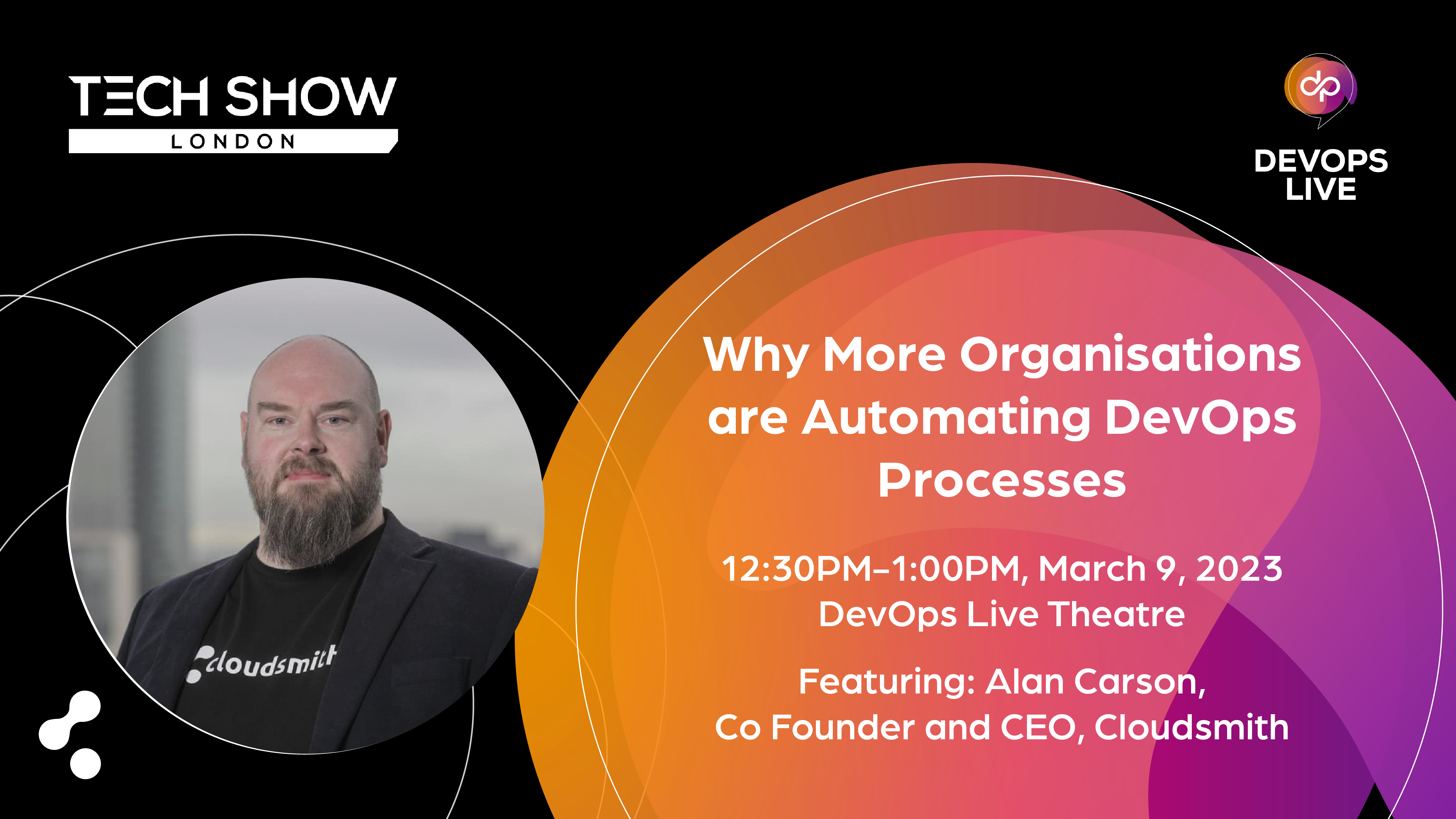 DevOps Live Theatre
9 Mar 2023
12:30 p.m. - 1 p.m.
Featuring: Alan Carson, Co-Founder and CEO, Cloudsmith
CLOUDSMITHERS IN LONDON:
BOOK A DEMO:
If you would like to book a demo with one of our experts, stop by our booth in the expo hall anytime or reserve your meeting in advance here.
REGISTER TO ATTEND:
The London Tech Show is free to attend! Claim your free ticket here.